Author's Personal Prayer To The Comedy Gods and Goddesses: Thank you, oh wise Gods and Goddesses of Comedy. At first I felt that you were unwise in taking Jon Stewart's Daily Show from us in this of all elections. I still wish you hand't. But I must praise you to on mountain high, Comedy Gods and Goddesses. For you have given me this:
http://www.politico.com/story/2016/06/trump-evangelical-advisory-board-224612
And you have awoken in me a comedy boner so turgid, one could traverse the space between the St. Louis Arch on it. Thank you, Comedy Gods and Goddesses. You giveth so much our cuppeth runneth overth. #thathjokethbeendonethbeforedontcareth
Man, I have no idea at all how this election is going to shake out, but the fact that Michele Bachmann is officially working with Donald Trump just makes my blackened comedian heart sing with joy. Anyone surprised that Michele Bachmann opportunistically traded in what atomically minuscule credibility she had to work with the GOP's perennial douchebag hand-in-hand with the religious right…should probably consider going into the bunker now. Bachmann was a reality TV contestant of a politician so of course she'd be a reality TV D-Grade celebrity politician's adviser.
By my count, I have about four and a half months' worth of pure comedy gold to spin, laid out right before me. You couple this news with the fact that Trump seems to be in tight with the Half-Term Derp Queen of the North, and you have yourself both the most disgusting porn backstory ever, and the makings of a satirical mother lode if ever there was one. The only thing that could make this more delightful is if he chooses one for the VP slot, and that enrages the other and all the air between her ears literally explodes, igniting the toxic farts that live inside Trump's thoughts, setting off a chain reaction that could destroy the Death Star.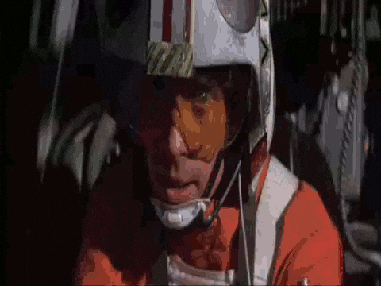 I wonder what kinds of kooky shit that Bachmann will have Trump say. I can promise you that what I come up with for her to feed him probably won't be nearly as bat shit crazy as the real stuff. I'm come to grips with the fact that reality is probably a better satirist than I'll ever be. This election has done it to me a couple times already.


When I can't even rely on making up the fact that the Illinois Nazi Party (h/t Jake and Elwood Blues) to be safely over the top enough for comedic purposes, you know we are living in satirical times. Nothing else explains it. Then again, if you were going to write a script that featured Trump winning the GOP nomination, you'd write into it that he enlists the help of Palin, Bachmann, Herman Cain, and the entire cabal of idiotic candidates from 2008 and 2012 that made it possible for Trump to wiggle his ass into the position and dislodge even the slimy toad/Republican human being Ted Cruz.




I really, truly, have no idea how this is all going to shake out. The Democrats seem poised to just about wipe out Republicans hopes of ever touching the White House again. But then again, they have their own internal struggles they have to resolve as well, so it would be a real shame if they bumblefucked themselves out of a victory here. Trump is doing everything can — intentionally or not — to hand the election to them.
What I do know for a fact is that no matter what happens after Election Day, everything leading up to it is going to be the most spectacularly fantastic display of crazy we've seen in a long, long time. We're getting a front row seat for America's first Reality TV Era candidate's implosion. And this is awesome to watch, if not angst inspiring about how large a crater this country will be once Trump is sworn in.
The material prettttttttttttttty much writes itself from here on out, if I'm being honest. I always knew that I might get to witness the demise of the GOP, but I had no idea it would be such a poetically beautiful clusterfuck to watch. Again, I'm only left to thank the Gods and Goddesses of Comedy.
If you wanted to write a script for this election that looked a lot like a professional wrestling plot line, you probably couldn't do better than the 2016 election. Trump is a cartoon character; he's playing The Heel so pitch perfectly it's almost too convenient for Hillary isn't it? Please make no mistake — I'm not a conspiracy theorist. It could absolutely just be the case that Trump is clueless and hiring on pluperfect demagogues and anti-intellectuals that will scare off moderate voters all on his own. Honestly, this is such a gift to me as a comedian I don't really want to know, because it's literally getting crazier and stupider day after day…and it shows no sign of slowing down.
Thank God.